Leader & innovation enthusiast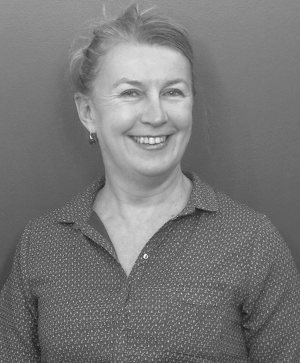 With an engineering degree from ENST (Telecom Paris), I've always been passionate about creating great teams and "doing things differently."
In 1984, I started working, in the Congo, for Thomson CSF in a technical sales position.
A different culture and the necessity to be autonomous (communication was by telex!) transformed a young graduate into a field engineer.
Captivated by a very open company where everything seemed to be possible, my professional career brought me to electrical industry within Schneider Electric.
For 4 years, I led 600 manufacturing plant employees producing over one million circuit breakers per year. My goal: drive this impressive team to implement a successful automated and just-in-time logistics process for worldwide customers.
Startupper
In a totally different domain, I created a startup, funded by Schneider Electric, offering consulting services for industrial performance.
With 25 employees, this consulting firm broke even after only 18 months.
Success and differentiation were based on solid industrial experience and an alliance with Dassault Systèmes.
From there, I worked for hap2U, a startup specialized in haptic touchscreens i.e. screens making you feel on your fingers what you touch.
I implemented operations and business development.
I also developped commercial partnerships for GoTouchVR, an other startup in Virtual Reality.
Strategist & business developper
At the opposite end of the spectrum at Schneider Electric, I managed a business line coming from the merger of several companies.
In this "multi" environment (multi-company, multi-culture, multi-country, multi-generation, multi-market...), the main stake was to create a genuine and fruitful cooperation between all the entities.
The result: 20% growth over 3 years with a 500M€ starting point.
More recently, I led the worldwide strategy (USA, China, India, Europe...) and the innovation of a 2 000M€ Business Unit dealing with very versatile business models: direct sales or through partners, standard or customized products...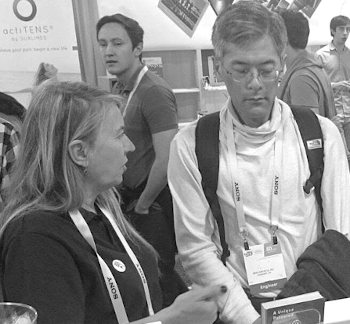 Several merger and acquisition projects confronted me to both parties reluctances.
In addition to technical aspects, making sure that the common strategic goal was shared was key to facilitate these projects.
In 2008 Schneider Electric decided to streamline its 160 brands in 120 countries, leading to move historical brands to a new one.
Managing this large program with very diverse technical aspects in marketing, strategy, sales, production, supply chain, HR, legal, communication, engineering, I leveraged the teams' passion to drive positively this huge change.
Also in healthcare
Concurrently to my professional activity, I built and animated over 5 years a "healthcare network" in Grenoble.
With a professional health team, I implemented an innovative support to children with handicaps.
Overpassing implicit and explicit hierarchies (hospital, doctors, paramedics, institutions...), parents, schools and healthcare professionals became more aware of the children and their needs.
This agile health organization is still welcoming 150 children and has been duplicated in several other regions.
Eclectic musician, I also like mountaineering, travelling and discovering.
Anne Munchenbach
anne@innotelos.com
+33 608 289 548
Linkedin
biography in English
CV en français
see also biography of Didier Lebouc, co-founder of innotelos
FR - version française